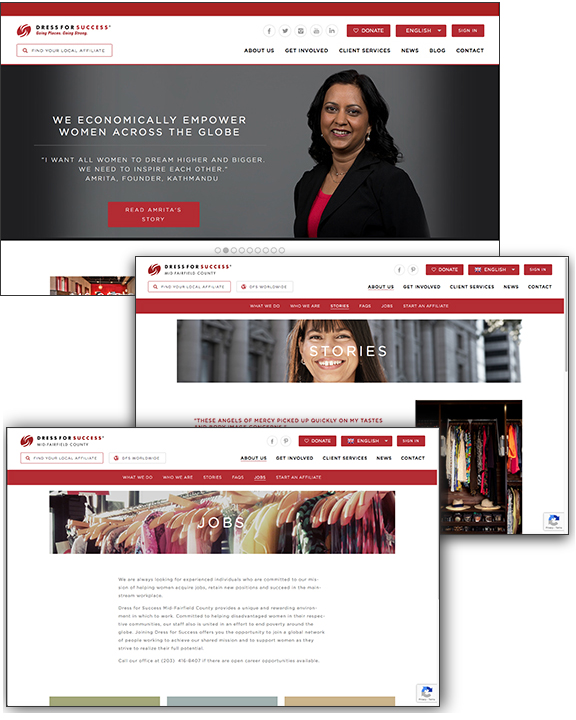 You have likely heard the mantra "Dress for Success" and perhaps you have even internalized the words, but are you familiar with the organization, Dress for Success, and the important services it provides? Founded in New York City in 1996, Dress for Success has a simple mission: to provide career suiting for economically disadvantaged women so they can more confidently seek and gain employment. 
I am delighted to report that today, DFS operates as a vital, global resource for women, providing career apparel and much, much more. As the founder of StyleLingua, I understand the powerful connection between image and impact, and am very proud of my relationship with this remarkable organization. I want to shine a light on the way Dress for Success is helping women today, using the StyleLingua Discovery approach.
Who Are They?
Dress for Success is a global organization with 150 professionally managed affiliates (local DFS organizations) in 5 countries worldwide. Each woman referred to a DFS affiliate by a local service agency becomes a "client" and is provide appropriate clothing, career counseling, and the opportunity to be part of a larger, supportive community as she navigates her way to a better life.
What Do They Do?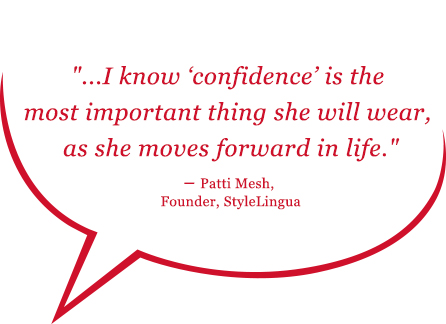 Dress for Success prepares women from economically disadvantaged backgrounds to enter or reenter the workforce with skills training, career counseling, and services such as resume and interview preparation. Once a client is ready to interview, and, again, when she secures employment, she is able to be fitted with the career apparel she needs to continue on her new path to success and greater financial independence. After they are employed, DFS clients receive additional support from an ongoing continuum of services that help each woman develop the life and leadership skills she will need to thrive individually, and also have a positive impact on her community.
What Are Their Goals?
Dress for Success offers long-lasting solutions that help empower women to break out of the cycle of poverty. It envisions a world where women achieve economic independence and can become leaders for the families and communities. DFS recognizes the significant role of women in overall economic development. and it works to help each client realize her full potential.
My Own Connection with DFS
My personal connection with this wonderful organization is by way of my local affiliate, Dress for Success, mid-Fairfield County, located in Bridgeport, Connecticut. Though currently closed to the public, due to the Covid 19 virus, this location features a "boutique" stocked with donated professional clothing and accessories, where fittings take place for local DFS clients. In this bustling space, women receive assistance in finding the right clothing for the next step on their path forward, be it an interview or job placement. As a volunteer personal shopper there, my goal is to help each woman find outfits that raise her confidence, because I know "confidence" is the most important thing she will wear, as she moves forward in life. I look forward to returning to this important engagement as soon as it is possible.
How You Can Help
I invite you to learn more about what Dress for Success is doing to help women, especially now as DFS has continued to provide services, uninterrupted, online. Economically disadvantaged women are bearing the brunt of the disruption caused by this pandemic. Your donation will help to forever change a woman's future and benefit her family and community. For more information and how to make a donation (of money, clothing, or a volunteer skill) visit, locally, www.midfairfieldcounty.dressforsuccess.org (or an affiliate near you) and worldwide at www.dressforsuccess.org.