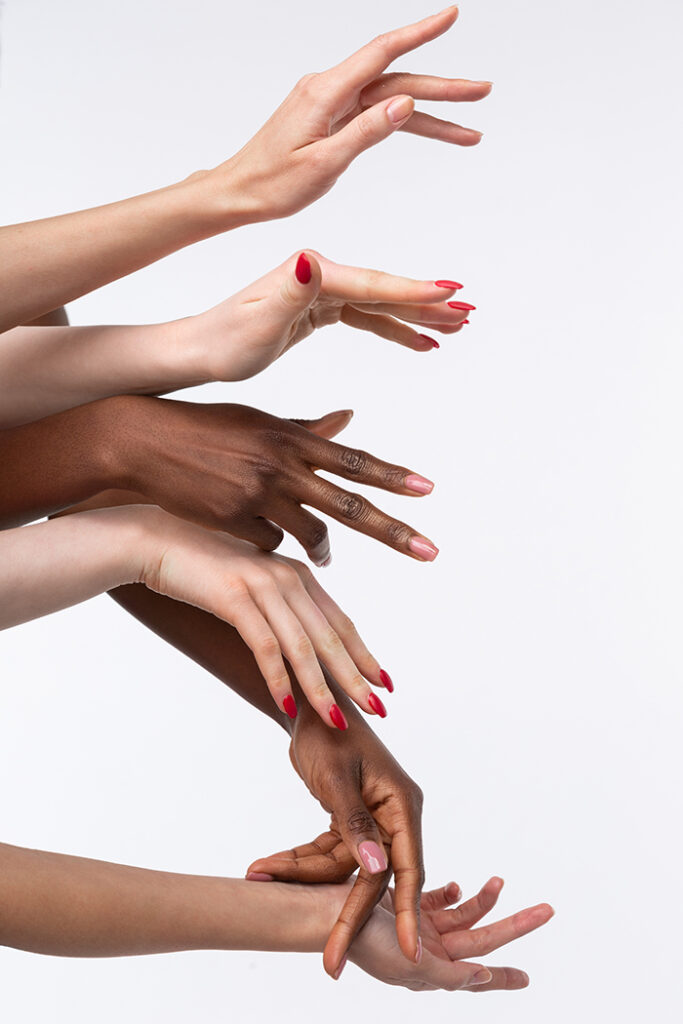 Missing your salon routine? Here are some handy tips for a DIY manicure.
Have you been putting off a return to your favorite nail salon? That's no reason to keep you from giving your hands and nails the attention they deserve. In fact, it can be quite satisfying to take matters into your own hands, literally, and give yourself an at-home home manicure. I actually prefer, even enjoy, a DIY manicure, and you might like this bit of self-care as well. If you need a tutorial to help you "nail" you at-home technique, you'll find lots of choose from on Pinterest and YouTube.
My approach for at-home care consist of combining a routine for nail and cuticle care with a "few-simple-steps" polish regime as needed. I can count on achieving salon-worthy results when I use products from the SPA RITUAL clean beauty line which is vegan, sustainable, and toxin free. This brand has been trusted by nail and spa professionals since 2004.
For my at-home routine, I moisturize and protect hands and nails with liberal amounts of hand cream to counter the effects of continuous (and necessary) washing and sanitizing, which strips natural oils from skin and nails. I treat my hands and cuticles to the deliciously scented CITRUS CARDAMOM HAND SALVE. Also, I keep a washable, fine/medium grit emery board "on hand" to help me keep my nails shaped and filed.
As needed, these are the steps and products I depend on for long wearing color.
First, I always swipe on FLUENT LACQUER REMOVER to clean my nails and/or remove old polish. I like that this polish remover is formulated with essential oils and acetone derived from sugar instead of petroleum.
Next, I brush on STEP 2 BASECOAT, before applying NAIL LACQUER ("Idyllic" is my color). With SPA RITUAL's specially designed applicator brush, color glides on smoothly and precisely, often with just a single stroke.
I finish with TOUTE DE SUITE QUICK DRY TOPCOAT. Again, a few simple steps is all it takes. You can do this!

I have been using the SPA RITUAL products for a few years. The company is a clean, sustainable beauty brand offering a full line of nail, hand, and body care products that are designated vegan, cruelty free, paraben free and "12 free" (free of toluene, formaldehyde, dibutyl phthalate and nine other toxins). Spa Ritual products are formulated with natural fragrances and sustainable ingredients. Even the bottles are made in Italy from 50% recycled glass. More information and products are available at http://www.sparitual.com.

THIS POST REFLECTS MY PERSONAL PREFERENCES AND IS NOT SPONSORED.